What's New
In November, the entire F3 Family (F3 Solutions, F3 Logistics, and F3 Patriot) exhibited at the Interservice/Industry Training,Simulation and Education Conference(I/ITSEC) in Orlando, FL. We encountered many exciting innovations within Simulation and Training and showcased our own well-received tech solution.

In October, the F3 Family also exhibited and presented at the F-15 Technical Coordination Program (TCP) 2016 World Wide Review (WWR) in Mirimar Beach, FL. We also designed and sold T-shirts, raising over $700 for the Wounded Warrior Project.

It's been a productive year thus far and we present to you one of the fruits of our efforts, F3 Patriot! New to the F3 Family, F3 Patriot is a Service Disabled Veteran Owned Small Business (SDVOSB) headed by none other than John A. White.

F3 Logistics performed excellently during a USG visit in the month of May. The Warehouse Manager Charles Walker spoke highly of our team:
"I would like to commend your F3 Warehouse team during the USG visit this morning 19 May 2016. The team was prepared and accurate on all questions related to operations and part locations. Each spot check was accurate, in the correct location and according to CS data. Special commendation to Sheldon, he walked with myself and the USG to look up all NSN's on portable laptop. The USG commended him as well for accuracy and professionalism.
V/r,
Charles"
F3 Solutions won a competitive bid to assist the Naval Station Mayport in Jacksonville, Florida with the disposition of old hardware. During the week of December 14, 2015, we led a successful operation, garnering a letter of praise from Project Manager Luis A. DeJesus:
"F3 Solutions headed up by Parrish Swearingen, Joe Jahnke and Tammy Jones have exceeded expectations considering the amount of hardware and documentation that was required for the task by the contract and DRMO NAS JAX. Parrish and team performed an insurmountable task with regard to the meticulous detailed documentation mandated by DRMO. They ensured all material was appropriately disposed of in accordance with the contract and local policy."
F3 Solutions was featured in a Success Story on FastTrac.org. Read it here!
Our F3 Logistics Website is now up and running here!
We were awarded an SBIR contract. Read more about it here! Hill Air Force Base will be helping us.
We are now GSA certified! We are certified for Environmental Services under solicitation #TFTP-EW-990899-B. This allows us to bid on a greater range of contracts, including government contracts. Now with our GSA certification, we can help the world at a faster pace.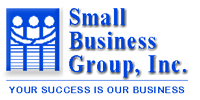 F3 Solutions has teamed up with Small Business Group, Inc. (SBG) on multiple projects, including:
To facilitate best methods to stabilize soils and maintain proper drainage of maneuver areas while maintaining these areas as challenging training platforms. F3 Solutions acted as SBG's local liaison for the project being performed by Industrial Vacuum Services and gathered all pertinent data required to provide a Testing and Evaluation Report.
To act as SBG's local liaison for the project being performed by Advanced Tooling Corporation (ATC). Following production of rack prototypes by ATC, F3 Solutions gathered all pertinent data required to provide a Demonstration and Validation Report. Afterwards, the Final Design and fabrication of the new racks is completed.
To complete demonstration and validation of the high-pressure surface cleaning equipment being delivered to Robins Air Force Base under a separate contract by Carolina Equipment Supply Company (CESCO). F3 Solutions provided initial delivery services and inspection set-up services for all pieces of equipment. F3 ensured that the equipment met all flow time requirements of the delivery system.

To conduct Demonstration and Validation Report to minimize waste and comsumption through the effective use of modern spray gun technology that is COTS and proven to be effective in general industry usage.
Using geospatial intelligence, F3 Solutions and FMC Technologies are creating a safer world. Using travel tracking provided by International SOS and a mapping technology, F3 and FMC have reduced terrorism and theft on industrial and office workers throughout the world.
F3 Solutions has experience providing research and development support to satisfy the overall objectives for blast booth noise reduction, an OSHA compliance issue. F3 Solutions began working with Arpeggio, LLC to provide an innovative approach to reduce employee exposure to hazardous noise during Blast Cleaning Room (BCR) and Blast Cabinets (BC) abrasive media blasting operations to or below OSHA 8-Hour Time Weighted Average without increasing ergonomic stress on the operator.
F3 Solutions was awarded the SBIR contract:
Topic #: AF131-199
Proposal #: F131-199-2198
F3 Solutions teamed with SERES to assist MXW/QPE by supporting the 402 MXW environmental and Ergonomics Office (402 MXW/QPE) conduct environmental and ergonomic enhancements and assessments, including:
Low temperature powder coating C-130 application enhancement
402 MXW painter certification efforts
Standardize non-chrome surface pre-treatment application in CMXG commodities
Plural component paint dispensing system enhancements
Loc-VOC alternative to MIL-PRF 32295 solvent
Pre-filtration evaluation and testing in a corrosion control facility
Paint gun cleaner refurbishment and reutilization
Absorbent treatment application assessment
Hazardous material management tracking improvements
Solvent recovery assessment evaluation
Corrosion control non-chrome coating system alternatives for weapon system assets
PCPDS – Assist MXW/QPE with readying PCPDS for continued service/operation at B59P, data collection/data gathering during initial periods of operation/use
Spill Absorbent – Assist MXW/QPE with data collection/assessment of down-selected bio-based absorbent materials.
Virtual Trainer – Assist MXW/QPE with scheduling, coordination and attendance record-keeping.
Objective of Dem/Val is to minimize waste and consumption through the effective use of modern spray gun technology that is COTS and proven to be effective in general industry usage. Dependent on availability of specific stripping technology, a further objective of this Dem/Val will be to assess the appropriate use of particular high pressure stripping equipment to prepare the surface of the A/C for painting.
Objective of Dem/Val is to minimize hazardous material usage, increase process safety, reduce waste and consumption, and increase personnel operational effectiveness through the effective use of energy and environmentally effective surface preparation equipment that is COTS and proven to be effective in general industry usage.
The Dispense DEM/VAL SES Project is a package with the overall goal of reducing the amount of hazardous material and waste in paint processes by…
Minimizing the amount of waste to be disposed of and reducing the amount of hazardous material in storage for the plural component paint dispensing system for 404 MXW facilities.
Implementing Air-Assisted Airless (AAA) multi-gun carts minimizing waste and consumption through the effective use of modern spray gun technology.
Instituting and evaluating surface preparation equipment to minimize hazardous material usage, increasing process safety, reducing waste and consumption while increasing personnel operational effectiveness.
F3 Solutions teams up with SBG EEG P for a pilot study to reutilize, reconstitute and reuses DMAG funded scrap metals and materials, for Robins AFB. The pilot study provides wing decision makers with options to evaluate and leverage government resources to improve management of scrap metals; and provides the government with specific actions required to implement the processes.
The project identifies and reports current workshops and processes generating scrap metal while validating metal classifications and quantities associated with current waste streams. The report includes the amount of scrap metal created in each workshop and the cost of each recommendation for improvement.
The report identifies opportunities within the workshops to reuse/recycle along with the time and schedule limitations for each opportunity. Manpower, supplies and equipment required for each opportunity are identified along with the associated costs, a potential vendor list and schedule for delivery.
F3 Solutions gained certification as a Disadvantaged Business Enterprise by the Georgia Department of Transportation. The Disadvantaged Business Enterprise (DBE) certification is an effort to eliminate inequalities and disparities between entities that do business with the DOTs in each state. The goal of the DBE certification is to allow disadvantaged businesses to bid on federally funded highway construction and other projects on equal footing with larger corporations.
F3 Solutions has been certified to provide the following services:
Custom Computer Programming services
Computer Design Services
Logistics Management Consulting Services
Environmental Consulting Services
Energy Consulting